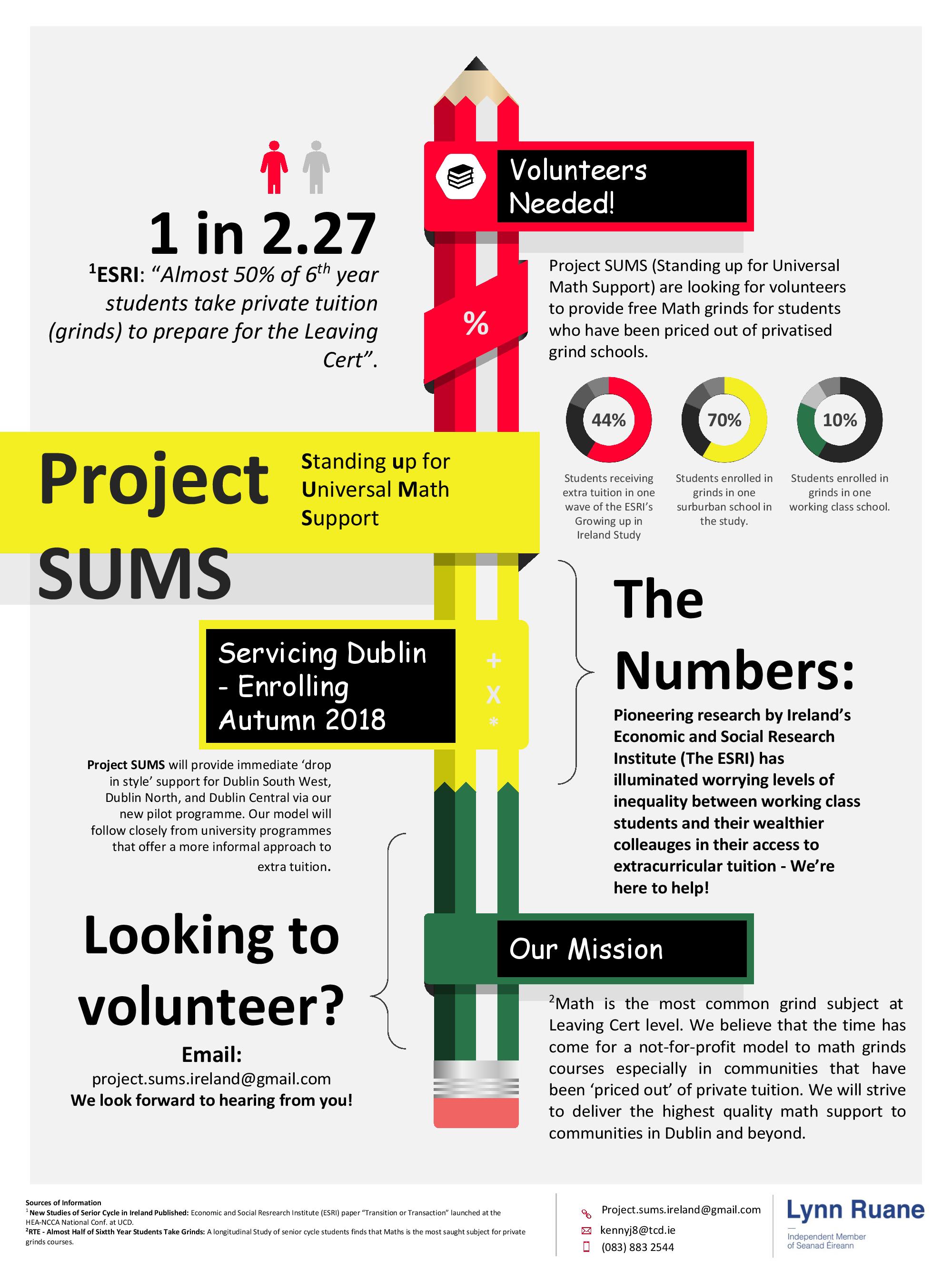 Jan
24
2019
Volunteer Maths Tutors Needed!
We are delighted with the initial response to the Project Sums maths tutoring pilot programme and would like to thank the students, the volunteer tutors who've given us their time and the media for their help in getting the word out.
We're continuing to recruit volunteers with maths backgrounds with a view to expanding the pilot programme to other locations around Dublin and Ireland so please email project.sums.ireland@gmail.com if you would like to get involved.
Many thanks to RTE News for their coverage, you can take a look at their item on the programme here.