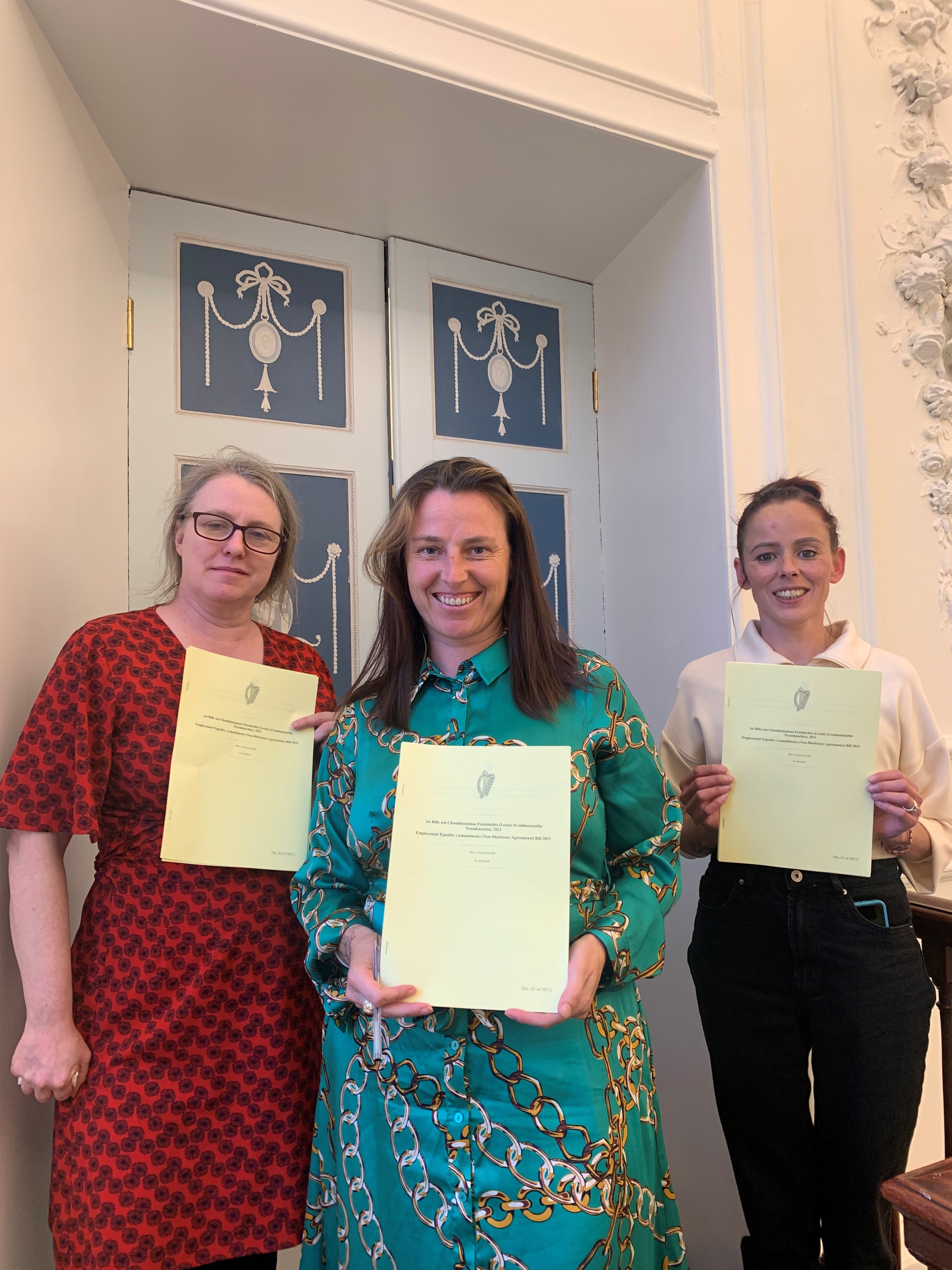 Jul
06
2022
SENATOR RUANE'S LANDMARK NDA BILL PASSES SEANAD COMMITTEE STAGE WITH FULL SUPPORT
This evening, the 6th of July 2022, Senator Lynn Ruane's Employment Equality (Amendment) (Non-Disclosure Agreements) Bill 2022, which seeks to all but ban the use of NDAs in instances of harassment and discrimination in the workplace, successfully navigated Committee Stage consideration in the Seanad with unanimous support. The bill progressed through its third legislative stage without amendment and with full Government support.
Senator Ruane's landmark bill would ban the use of legal gagging orders that prevent victims of sexual harassment and discrimination in the workplace from speaking out about their experiences. If the bill were to become law, employers could only sign such agreements with employees at the victim's request to protect their privacy.
Speaking to the importance of the legislation before the debate, Senator Ruane stressed: "It should not be permissible for employers to enforce silence on a victim of sexual harassment or discrimination, but that is what Irish law provides at present. We will not affect the required change in this area, without changing the law. That is why this bill is so important.".
Senator Ruane's bill made waves, both domestically and internationally, when first introduced to the Seanad, even inspiring and informing the development of similar legislation in Canada. In Ireland, the Department of Children, Equality, Disability, Integration and Youth commissioned its own desk-based research into the use of NDAs in an Irish context, the results of which were published in March 2022.
According to the Department's research, NDAs are "commonly used in a range of contexts in Ireland", however their use in cases of sexual harassment and discrimination is hard to quantify, given the inherent secrecy of the agreements. The Department additionally identified widespread consensus between informed stakeholders regarding the need for reform in respect of the misuse of these agreements.
At the conclusion of the debate, Senator Ruane expressed her thanks to Minister Roderic O'Gorman and his Departmental officials for their continued interest in and engagement on the legislation. "I am delighted that the legislation has progressed with cross-party and Government support, and I thank my colleagues for resolutely condemning the silencing of victims through the use of NDAs in this way," the Senator concluded.
Senator Ruane looks forward to working with Minister O'Gorman and his officials in the coming months, to ensure that much needed legislative reform is achieved in this area.

ENDS