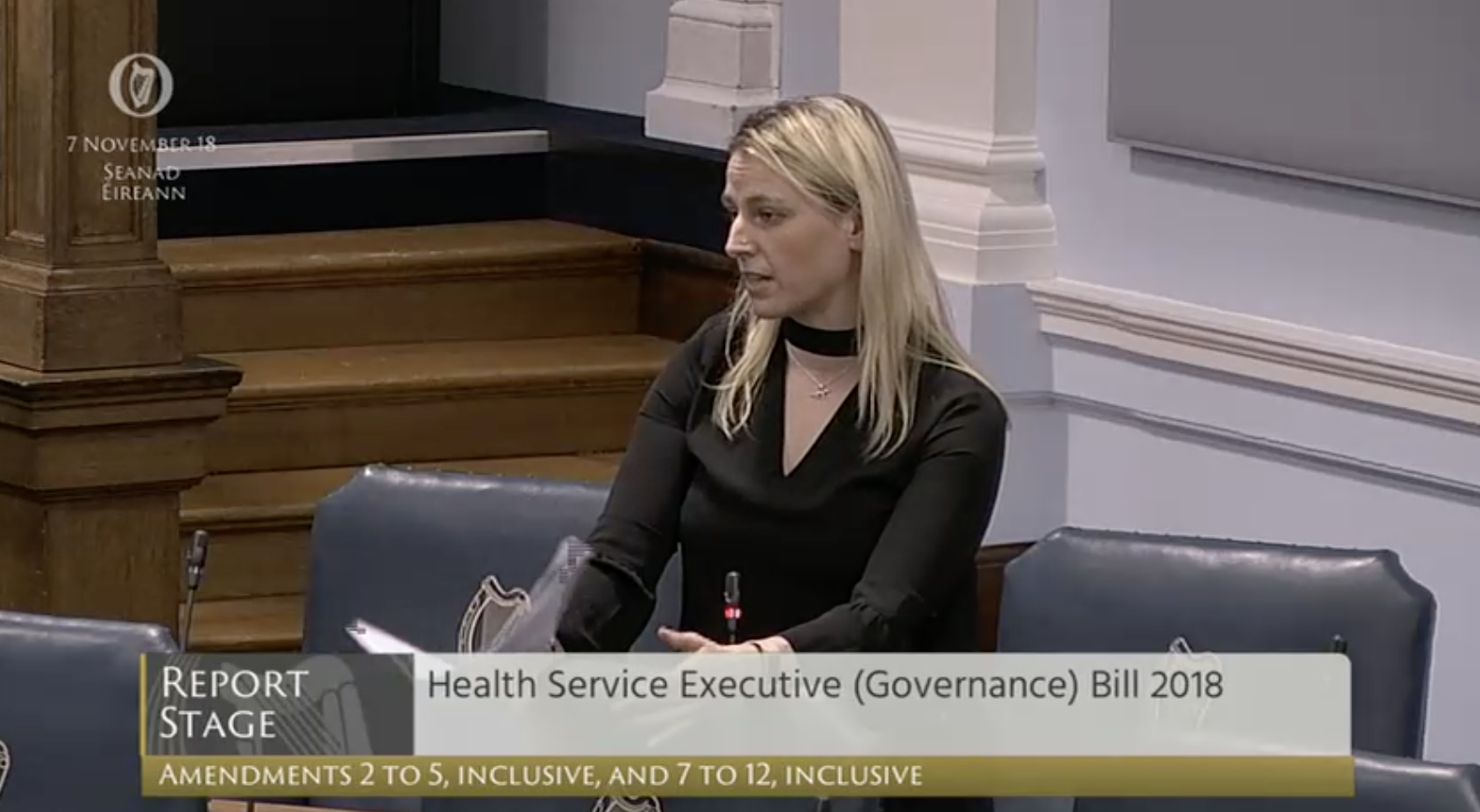 Nov
07
2018
Patient Advocates Placed At Heart of Decision-Making in Health Service
Independent Senator Lynn Ruane today welcomed the acceptance by the Minister for Health of her proposal to make it a legal requirement for two members of the new Health Service Executive board to be patient advocates.
Speaking after the passage of the Health Service Executive (Governance) Bill 2018 through the Seanad today, Senator Ruane said:
"I tabled my proposal to put the recommendations of the Scally Report on a statutory footing and guard against any future repetition of the recent failings in the provision of our health services. The perspective and experiences of patients needs to be put at the heart of all decisions in our health service to guard against these failings in the future."
"As a result of this amendment, it will now be a legal requirement for the ten-person board of the HSE to have at least two members with experience of or expertise in patient advocacy. I'm delighted this proposal has been taken on by Minister Harris and I'd like to thank him for his constructive engagement on this critical issue."
Note to Editor
The proposal was tabled as an amendment to the Government's Health Service Executive (Governance) Bill 2018 which passed report and final stages in the Seanad this afternoon and will now progress to the Dáil.
The proposal was originally introduced by Senator Ruane at committee stage on October 16th and following a commitment in principle from Minister Harris, it was introduced as a government amendment at report stage and accepted by the Seanad today.
The fourth recommendation of Dr Gabriel Scally's report on the scoping inquiry into the CervicalCheck screening programme reads "The Minister for Health should consider seriously the appointment of two patient
advocates to the proposed new Board for the HSE." Full report available here.
The bill as initiated can be viewed here. The text of the successful amendment can be viewed here (amendment 3).