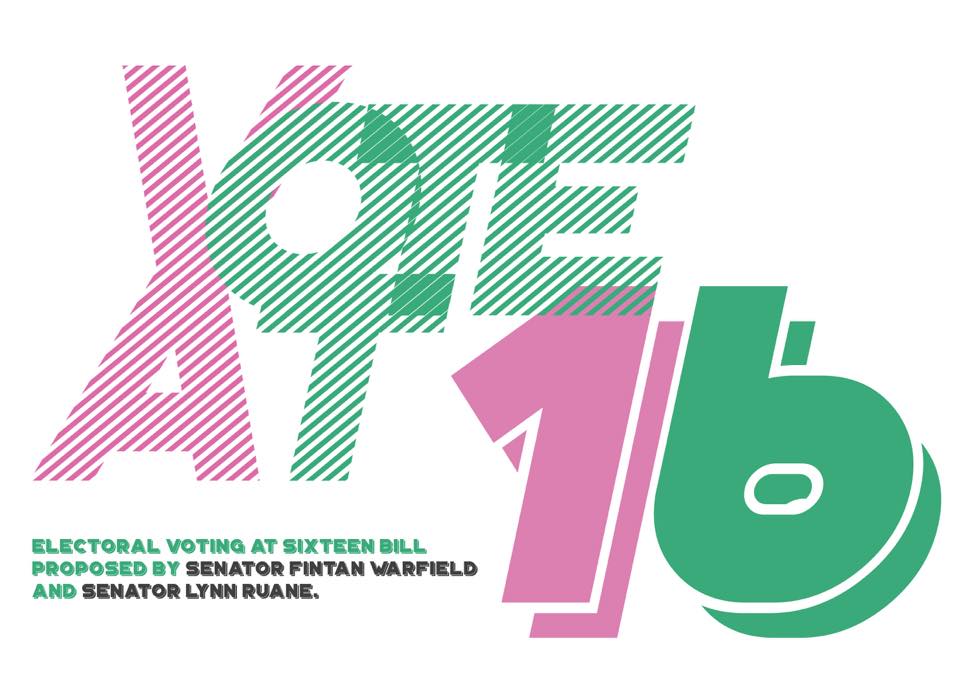 Mar
27
2017
Voting At 16 Bill to be Debated in Seanad
Independent Senator Lynn Ruane will second the Electoral Amendment (Voting At 16) Bill 2016 on Wednesday 29th March in Seanad Éireann. The legislation is being proposed by Senator Fintan Warfield of Sinn Féin and if passed through both Houses of the Oireachtas, would reduce the voting age at local government and European Parliament elections to 16.
Voting At 16 BillI was very disappointed to see Fianna Fáil and Fine Gael block our #VoteAt16 bill in the Seanad on Wednesday. The justification given for the decision did not stand up to scrutiny and it is now very unlikely that Irish young people will be enfranchised by the 2019 European and local elections.

Posted by Lynn Ruane on Friday, 31 March 2017
Independent Senator Lynn Ruane said:
"It's a sad fact that it is young people who are most affected by political decisions taken today but have no voice in who makes those decisions for them. Inclusion of Irish citizens between the ages of 16 and 18 in the democratic process is the only way this will ever change.
"This Bill is a crucial first step in realising a stronger and more vibrant democratic contract between the Irish people and our European political representation and local government structures.
"Reducing the voting age for local government is vital to ensure the full engagement of young people with local politics and their local communities. Moreover, during this crucial period for the future of the European Union, we need young people to have a voice in deciding our future role in a post-Brexit EU.
"The Government have recently demonstrated a commitment to broadening democratic participation, with the recent announcement of the referendum to extend presidential voting rights to our diaspora. In the same spirit, we ask that they ensure the speedy passage of this legislation through the Oireachtas."
Senator Fintan Warfield, who is proposing the legislation, said:
"Our amendment Bill titled; Electoral (Voting at 16) Bill 2016, seeks to lower the voting age from 18 to 16 for Local and European elections. This Bill is timely in advance of the 2019 Local and European elections, particularly given an official endorsement by the European Parliament to support voting at 16 in European Parliament elections and a recommendation of the Constitutional Convention in 2013.
"The referendum for Scottish independence and the referendum for civil marriage equality represent a reality that young people are at the cutting edge of change. Their voices must begin to be heard by our political representatives, who at times have proven themselves to be out of touch with young people, and in turn struggle to hold their political representatives to account. Only by widening the political franchise can we guarantee that the rights of young people stay firmly on the agenda of politicians.
"Sinn Féin are serious about legislating for the rights of young people. We are hopeful that this ask will be heard and supported by Senators across the chamber, particularly given the longstanding commitment to this issue by the National Youth Council of Ireland and many other youth organisations".
A copy of the bill as initiated can be viewed here.
The bill is scheduled for debate between 5pm and 7pm and can be streamed live here.