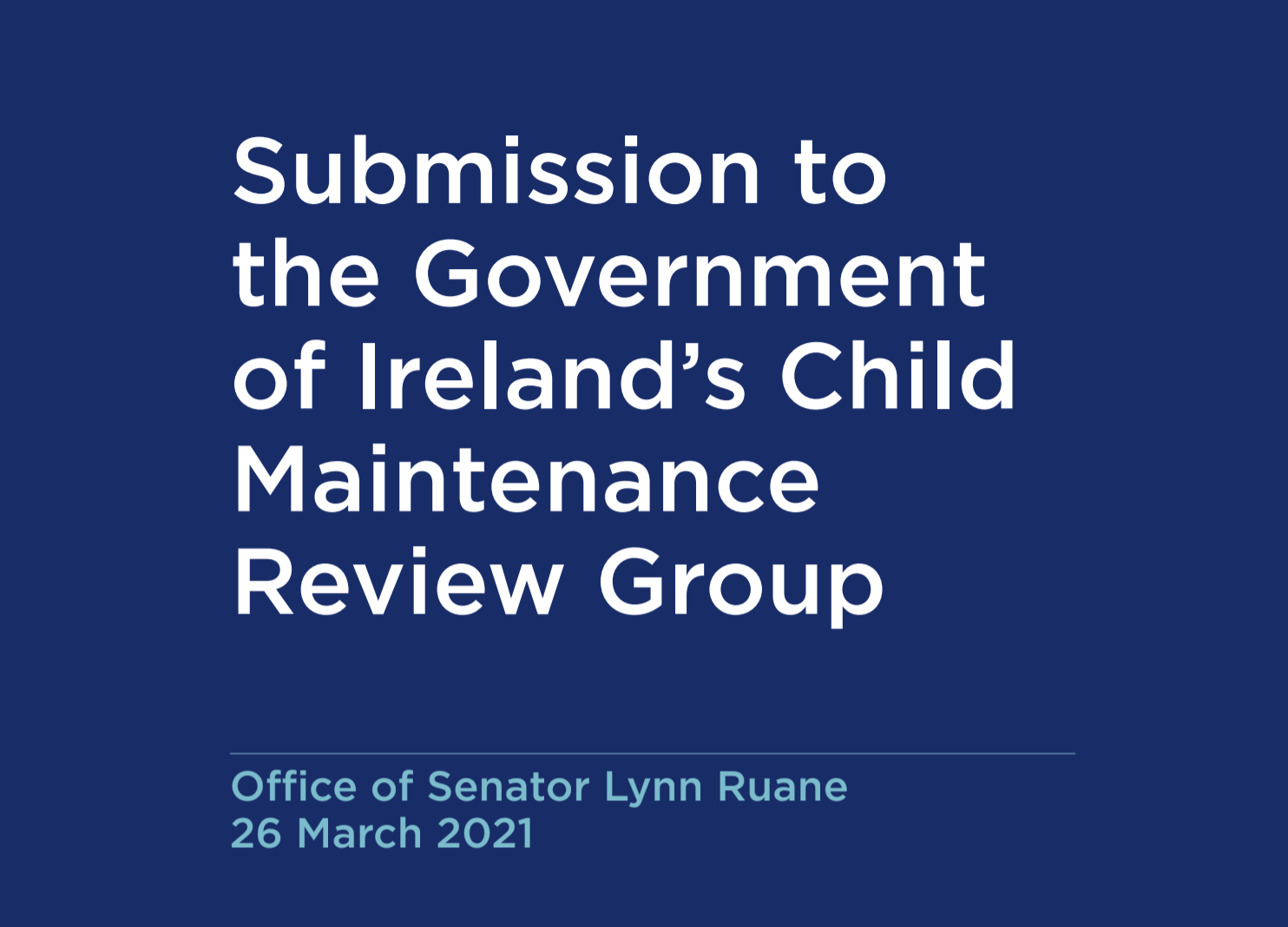 Apr
06
2021
Senator Lynn Ruane Calls for Sweeping Child Maintenance Reform
6 April 2021
Senator Lynn Ruane has today published her recent submission to the Department of Social Protection's Child Maintenance Review Group chaired by former Justice Yvonne Murphy.
In a wide-ranging submission, she calls for:
The Revenue Commissioners to be given legal responsibility for calculating fair amounts of regular child maintenance payments to the caregiving parent from the child's other parent, proportionately set based on level of income and care responsibilities.
The opportunity for Revenue to make automatic adjustment at source from the income or social protection payments of the non-caregiving payment, removing the current responsibility of the caring payment to prove they are 'seeking maintenance' from the other payment. 
A significant overhaul of related social welfare law and policy, including the decoupling of child maintenance payments from the One Parent Family Payment, a reduced reliance on an adversarial court system and an inclusion of the value of assets held by a non-caregiving parent in calculating liability for child maintenance. 
The full submission, recommendations and Oireachtas Library Research can be found here. 
Note to Editors:
Reform of child maintenance law and policy is the subject of the specific commitment in the 2020 Programme for Government: Our Shared Future under the New Social Contract section. 
The attached submission was made as part of an open public consultation to the Child Maintenance Review Group in the Department of Social Protection.
The group is expected to deliver recommendations for policy and legislative reform to Government by the end of 2021.