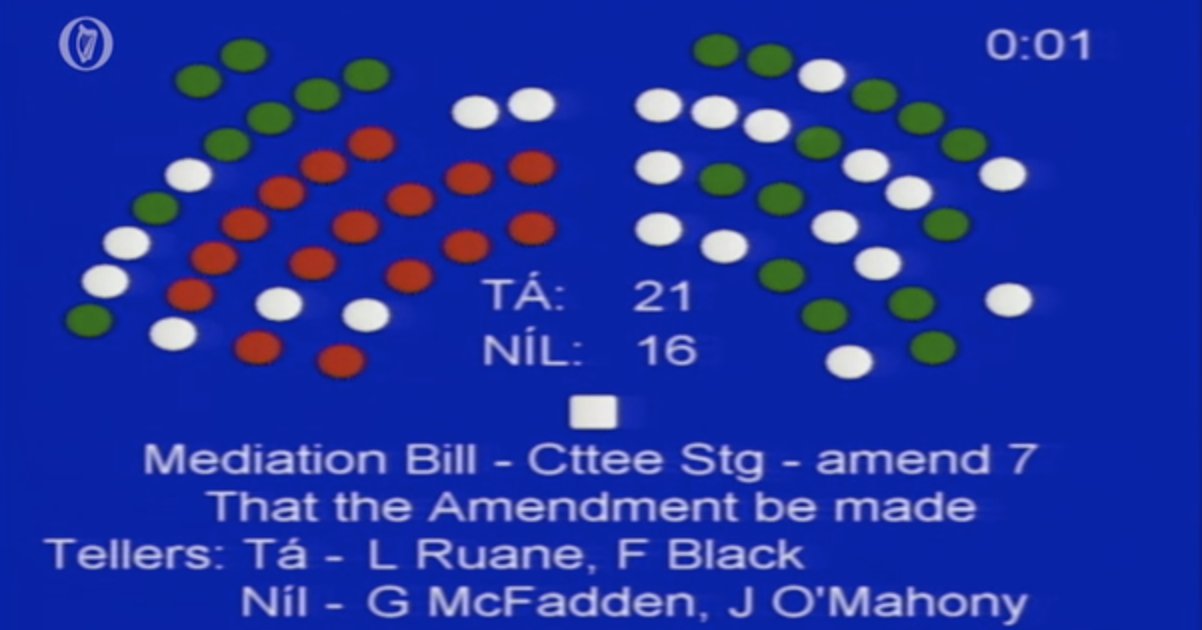 Aug
02
2017
Improved Safeguards for Domestic Violence victims in Mediation Processes
I was delighted to table a successful amendment to the Mediation Bill 2017 during committee stage debate in Seanad Éireann on July 19th 2017. The policy intention of the amendment was to better safeguard the rights of victims of domestic abuse who may feel pressure to enter the mediation process with an abuser.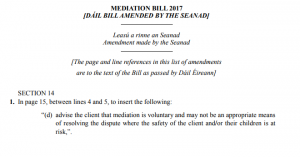 As a result of my amendment, solicitors will now have a legal obligation to inform their client that mediation is a voluntary process and may not be the appropriate means of resolving family law disputes e.g. custody or property division, if the safety of the client or their children at risk.
The concern that the bill did not go far enough in ensuring women would not feel pressure to enter into mediation with abusers was one raised by a number of members of the Oireachtas and NGOs such as Women's Aid and I was delighted to see the amendment accepted in the Seanad.
You can read my Second Stage speech in the Seanad on this issue here, where I fully outline my concerns to the Minister for Justice and Equality.
You can read the committee stage debate on my amendment here and the point at which my amendment was inserted into the bill. 
You can read media coverage of my amendment being accepted in the Seanad here.